About Carol Olsby & Associates, Inc.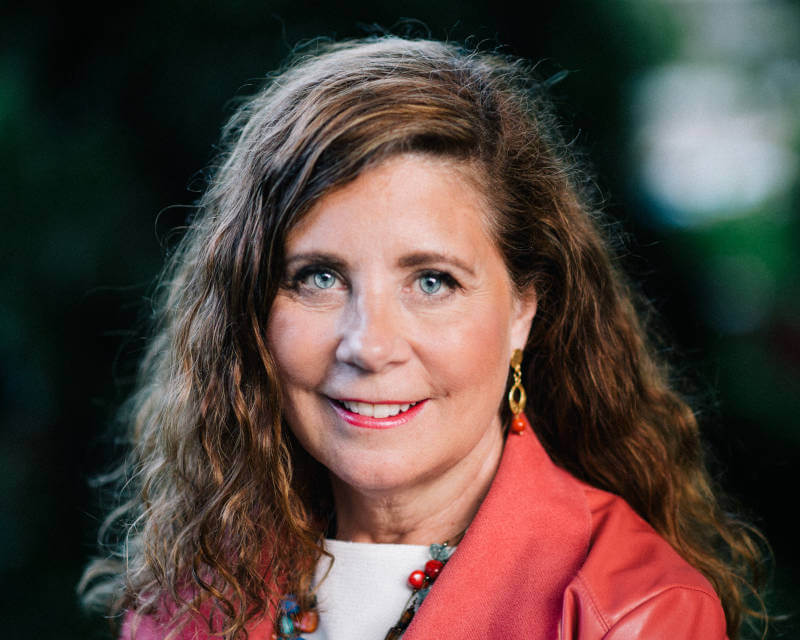 Carol Olsby
Author, GPHR, GRP, CCP, SHRM-SCP
Carol has over 25 years of strategic global and domestic HR experience designing and scaling companies from start-ups to large companies with a focus on driving greater business success and securing preferred employer status in all business markets. She is well traveled with a global mindset and has lead HR organizations and established, acquired, scaled, and divested companies throughout the world. She is considered a "thought-leader" providing her clients with customized organizational designs, HR talent management strategies, and HR programs & polices aligned with their mission, values, and business strategies.
Education and Professional Certifications
Master's Science, Human Resources Management – Chapman University
Bachelor's Science, Business Administration – Columbia Union College – with honors
Executive International Business Management Programme – Tieto, IFL & Stockholm School of Economics
Global Executive Coaching Program – Cambridge University
Global Leadership Certificate Program – Thunderbird School of Global Management
International Human Resources Programme – Tieto, Stockholm, Sweden
Certification, Global Professional Human Resources – GPHR – HRCI
Certification, Senior HR Professional – SHRM-SCP – Society for Human Resources Management
Certifications – Global Remuneration & Rewards (GRP) & Certified Compensation Professional (CCP) – World at Work
Advisory and Boards
Advisory
Founder and Chair, HR Roundtable, the high-technology human resources society with over 150 member companies.
Founder and Chair, Global Human Resources Consortium an international human resources organization representing over 100 global companies.
Technology company technical expert lobbyist for WA state laws pertaining to human resources. All the lobbying efforts were successful and resulted in amendments to WA state laws.
Frequent speaker presenting domestic and global topics relating to creating scalable and sustainable companies. Some of the venues have been: UW MBA, UW Law School, global conferences, entrepreneurial and venture firm events, and HR seminars & conferences.
SHRM Leadership & Advisory Boards speaks to the media on SHRM's behalf– 250,000 members globally

Global HR Expert Panelist – 2009 through 2013 and 2016 – present
HR & Technology Panel – 2014 through 2015
Global HR Director – Washington State – 2007 through 2013
Board
Wireless Advocates is a third-party provider of wireless products and services, both online and in more than 1,000 retail locations nationwide.
Car Toys is the largest independent multi-channel specialty car audio and mobile electronics retailer in America with locations in major cities across the western United States.
Publications and Author
Carol has had articles written about her domestic and global HR work published in magazines, newspapers, and online sites to include: Bloomberg, Washington Post, Japan Times, CIMA Financial Management Magazine, Baton Rouge Business Report, Dayton Business Journal, International Employment Today, Seattle Times, Financial Forum, CFO Magazine Research Report, Wall Street Journal, SHRM Magazine, Workforce, Sweden's Personnel & Leadership, Global HR News, Global Profit Tech, Computer Technology Associates, Inc., N.F. Casting (India) News, Drudge Report, and Yahoo Finance.
Carol's work has been profiled in the publication "International Human Resources Management" by Briscoe, Schuler, and Claus utilized by both academia and business. She coauthored the "Talent Management – China" chapter of the Global Immersion HR Handbook Series, which is considered the top global HR handbook for international and business professionals. This series is also part of HR and business college programs and is a well-respected HR and business resource.
"Carol was brought in to help with some executive compensation programs that we needed help with, and ended up working with us through a transition and many work streams that she probably didn't expect. Able to pivot quickly, and adjust focus to identify what's needed prioritize quickly and make sure the business is able to continue to succeed. Carol's experience allows her to view things strategically, yet she's not afraid to get into the weeds, way into the weeds, to make sure she partners with the appropriate people and enables the business to be successful. Carol understands how important people are, how to treat them, and how to collaborate to accomplish goals. Her part in her extended assignment with us helped not only bridge the gap in talent we had, but land valuable programs that will have a lasting impact on the company for years."
"While I was President at Bastyr University, the HR functions were undergoing a significant amount of change in personnel and policy. I hired Carol as a long term interim to perform both the senior HR role and to help us get set up for the permanent HR hire. She was the perfect fit for us. Terrific breadth of background and experience along with the willingness to deal with issues at the operations level and the C suite level. She is very well organized and was able to deliver an amazing amount of work in short time. In the end, she set us up for a great permanent hire and a new focus for the HR functions at Bastyr. I would indeed hire her again without hesitation."
"Carol was brought in after Physio was divested from a large medical device company. Carol was instrumental in recommending a new global HR strategy and framework. She led global and domestic HR projects focused on HR alignment with the business and also drove process improvement. Carol new APAC business entities and was considered Physio's global HR SME. Carol was a great partner to the business leaders. Carol consulted with Physio-Control for a few years while I worked there and I would highly recommend Carol for future HR roles."
Learn How Our Expertise Can Help Your Business Grow