March 31 2017 - 7:30 AM to 5:30 PM


Progressive HR Practices for the New World of the Work and the Worker
March 31st, 2017 Microsoft
Conference Agenda – 7 SHRM & 7 HRCI Credits
Time
Topic
Speakers
7:30 – 8:00
Registration and Breakfast
8:00 – 8:15
Welcome
Carol Olsby, Carol Olsby & Associates, Managing Partner
8.15 – 8.30
Lisbeth Claus Trailblazer (LCT) Award  Winner Announcement
LCT Award Committee
8.35 – 9.05
Keynote Presentation – Equality in a Connected World: How Global Organizations Manage Diversity
Ruchika Tulshyan**, Author: The Diversity Advantage: Fixing Gender Inequality in the Workplace, Forbes writer, and UW professor
9:10 – 9:50
The 100-year Life* and its Impact on Career Management
Lisbeth Claus, Willamette University, Professor of Management & Global HR and Editor-in-Chief, Global Immersion Press
9:50 – 10:10
Break
10:10 – 10:50
Challenges of Modern Mobility – Are you ready?
Eileen Mullaney, PriceWaterhouseCoopers – Global Mobility Consulting Practice Leader,
10:55 – 11:35
Employer of Choice – Deploying a Global Talent Acquisition Strategy
Moderator: Eunice Lunde, Microsoft, Sr.HR Manager, Global Sales, Marketing and Operations – Panelists: (1) Danielle Monaghan, Amazon, Director of Talent Acquisition – Consumer & (2) Chuck Edwards, Microsoft, Director, Global Talent Acquisition
11:40 – 12:20
Brexit – EU Referendum Result-What will it mean to leave the EU?
Martin Hopkins, Eversheds, Partner
12:20 – 1:15
Lunch – Lisbeth Claus Trail Blazer Award – Topic – Presentation
Lisbeth Claus Trail Blazer Award Recipient (TBD)
1:15 – 1:55
Compensation Plan Design in the Emerging Business Model
Fred Whittlesey, Compensation Venture Group, SPC, Principal
2.00- 2.40
Why are they sabotaging this project? Communication on Virtual Global Teams
Charisse Kosova, IOR Global Services, Director of Global Talent Development
2:40 – 2:50
Break
2:50 – 3:30
Strategic Financial Leadership for Non-Financial Managers: Learning to know what you don't know
Matt Nelson, Tableau – VP, Corporate Controller
3:35 – 4:20
10 Innovative HR Technologies
Scott Baker, INRIX, VP Global HR
4:20 – 4:30
Closing Remarks
Carol Olsby, Carol Olsby & Associates – Managing Partner & Jennifer Watson, Dynamic Momentum, LLC – Owner
4:30 – 5:30
Reception and Raffle
 Kendal Collision, Tableau Software, International Human Resources Director
Close
*Based on the 2016 book by Gratton & Scott
**Ruchika Tulshyan – available for book signing – during morning break and lunch
Sponsored by: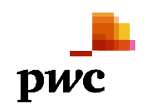 Registration is limited, so be sure to register early. HR Roundtable and Global HR Consortium members recieve preferential registration and pricing. Please direct your conference questions to carol@olsby.com
Click here for a downloadable schedule
Click here for Speaker Biographies
Details
Date:
Friday, March 31, 2017
Time:
7:30 am - 5:30 pm
Registration
Bookings are closed for this event.